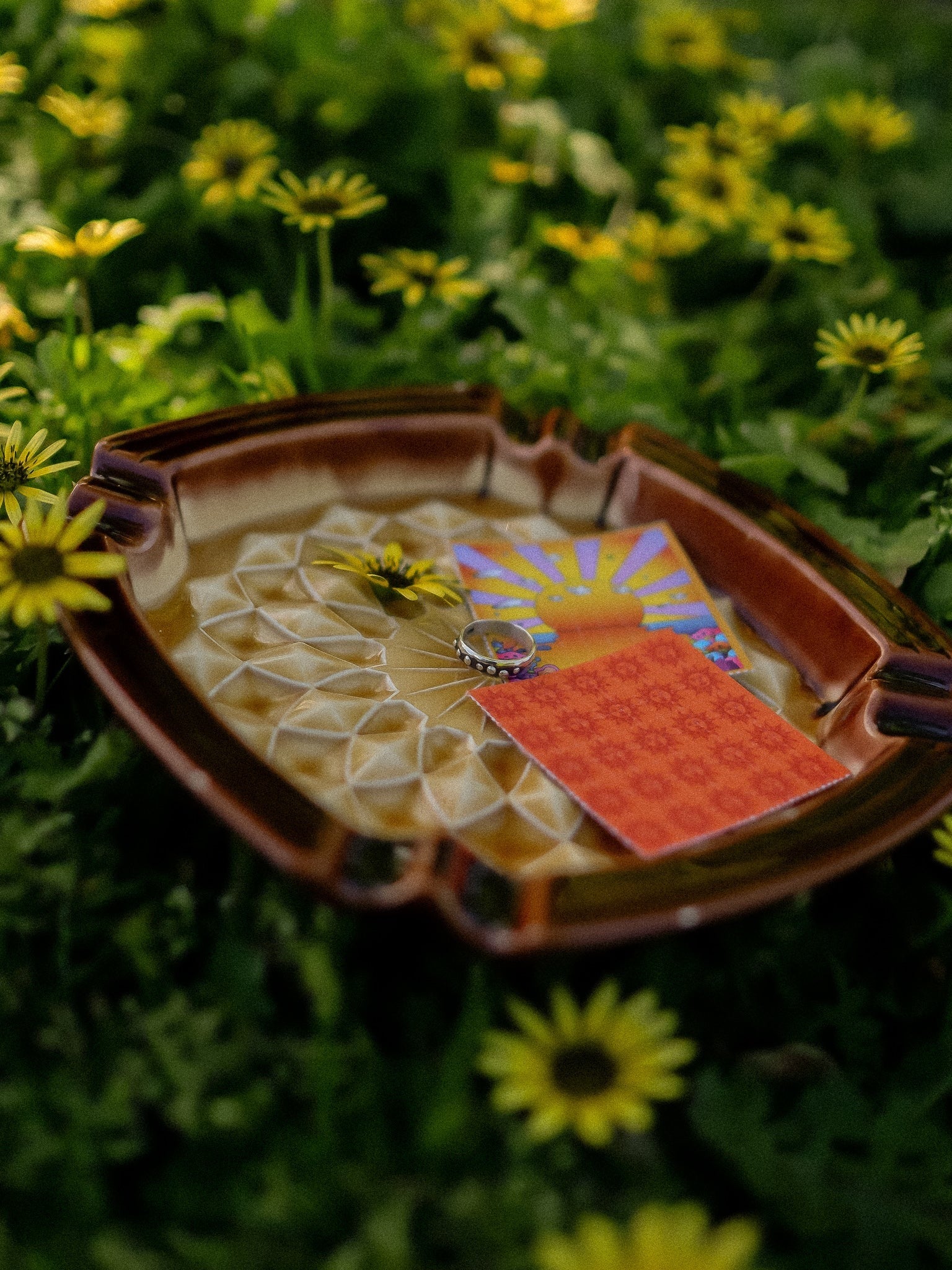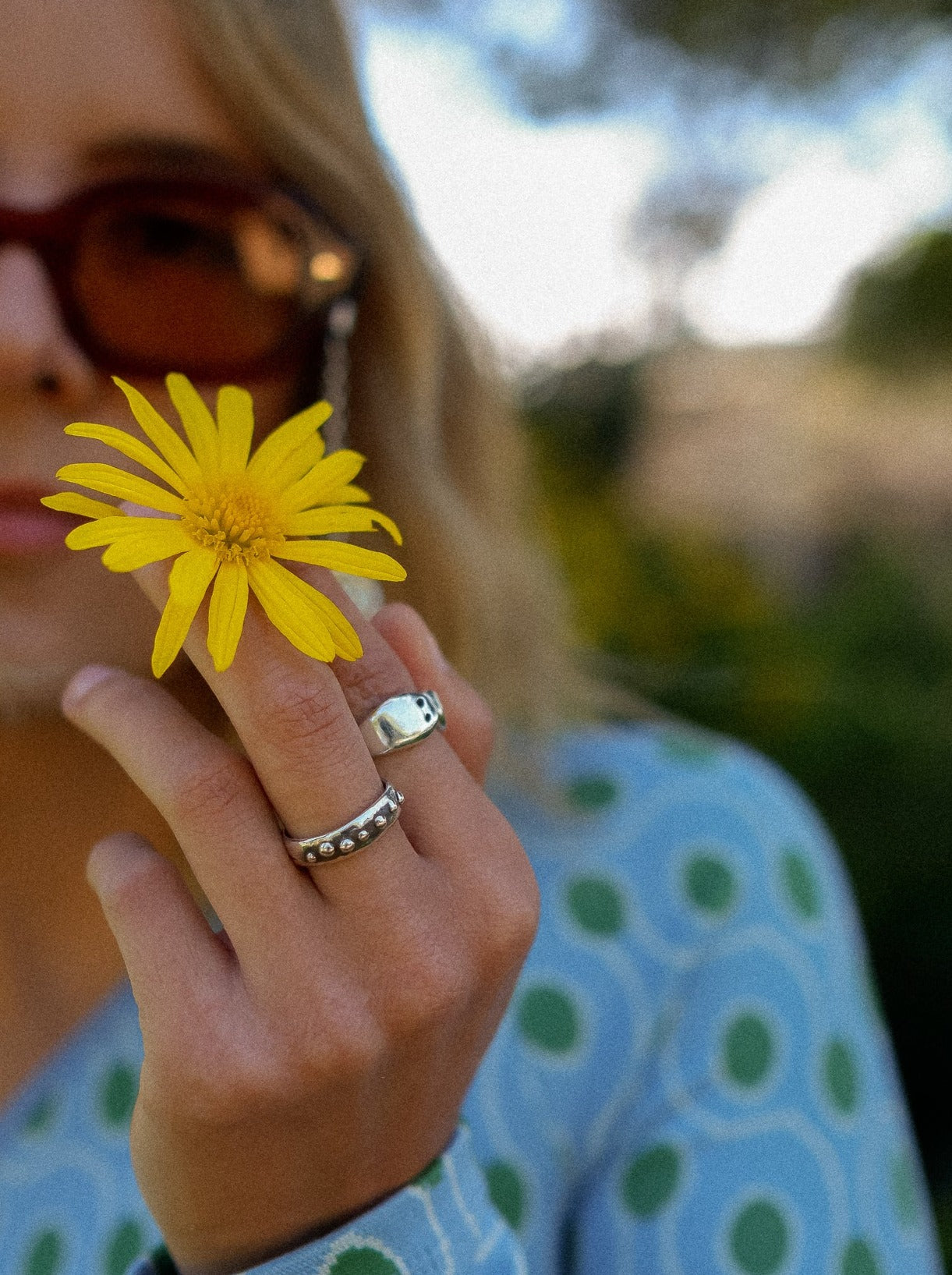 The Altruistic — With its oxidized design, the individual mounds of silver, represent those individuals that you surround yourself with – friends, family, lovers - you carry them with you.
This ring serves as a reminder of your altruistic nature and your desire to share yourself and your energy with those you love. Its oxidized and polished design embraces the various and everchanging ways that you could make someone's day brighter and elevate your relationships - in doing so, you are simultaneously contributing to your own happiness.
Features:
- Oxidized and Polished Detailing
- Handcrafted Design
- Mound Patterned Band
HANDMADE
All of our jewellery is handmade from start to finish. We value the connection between the artisan and the piece, and take pride in continuing traditional methods.