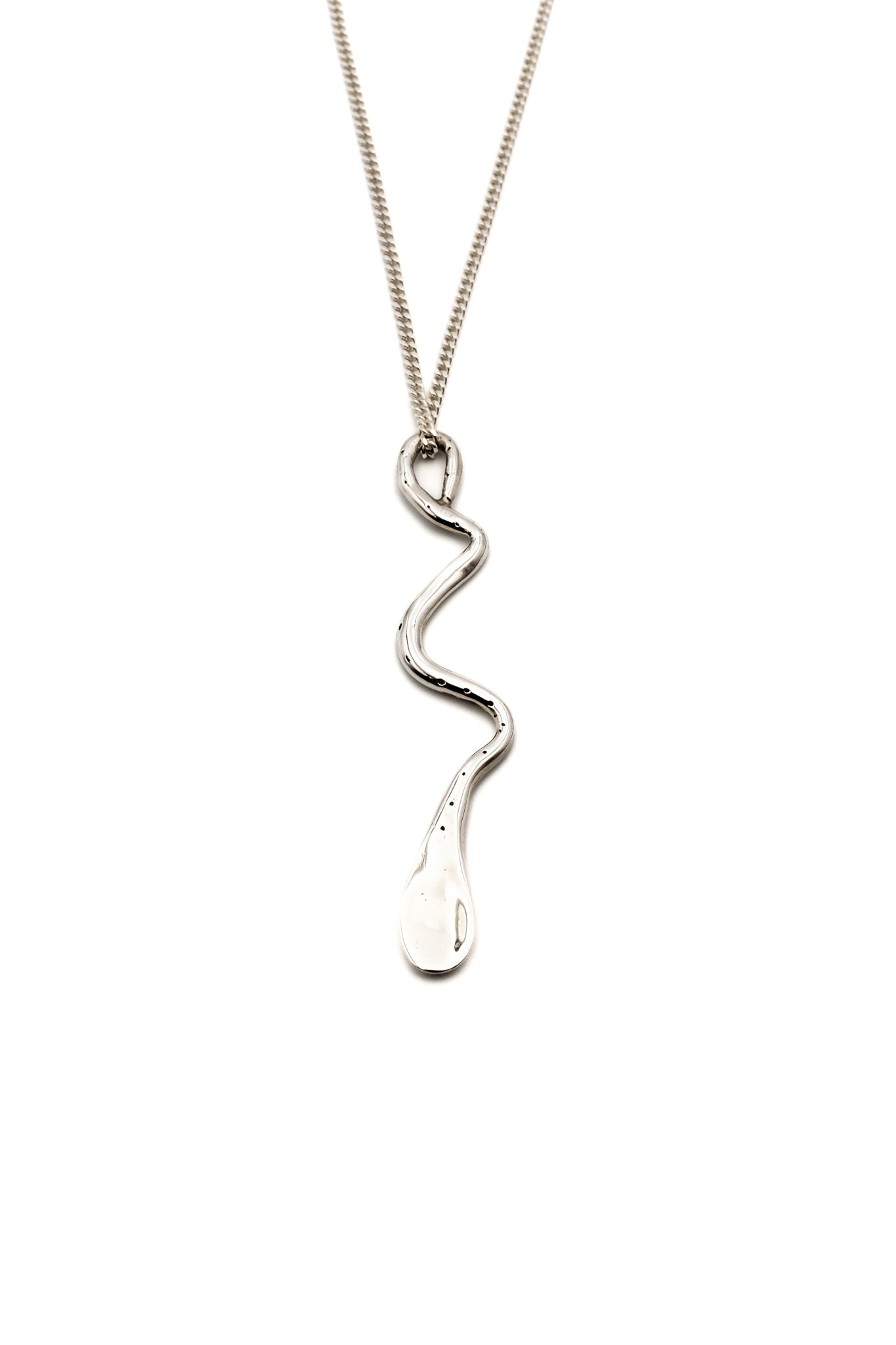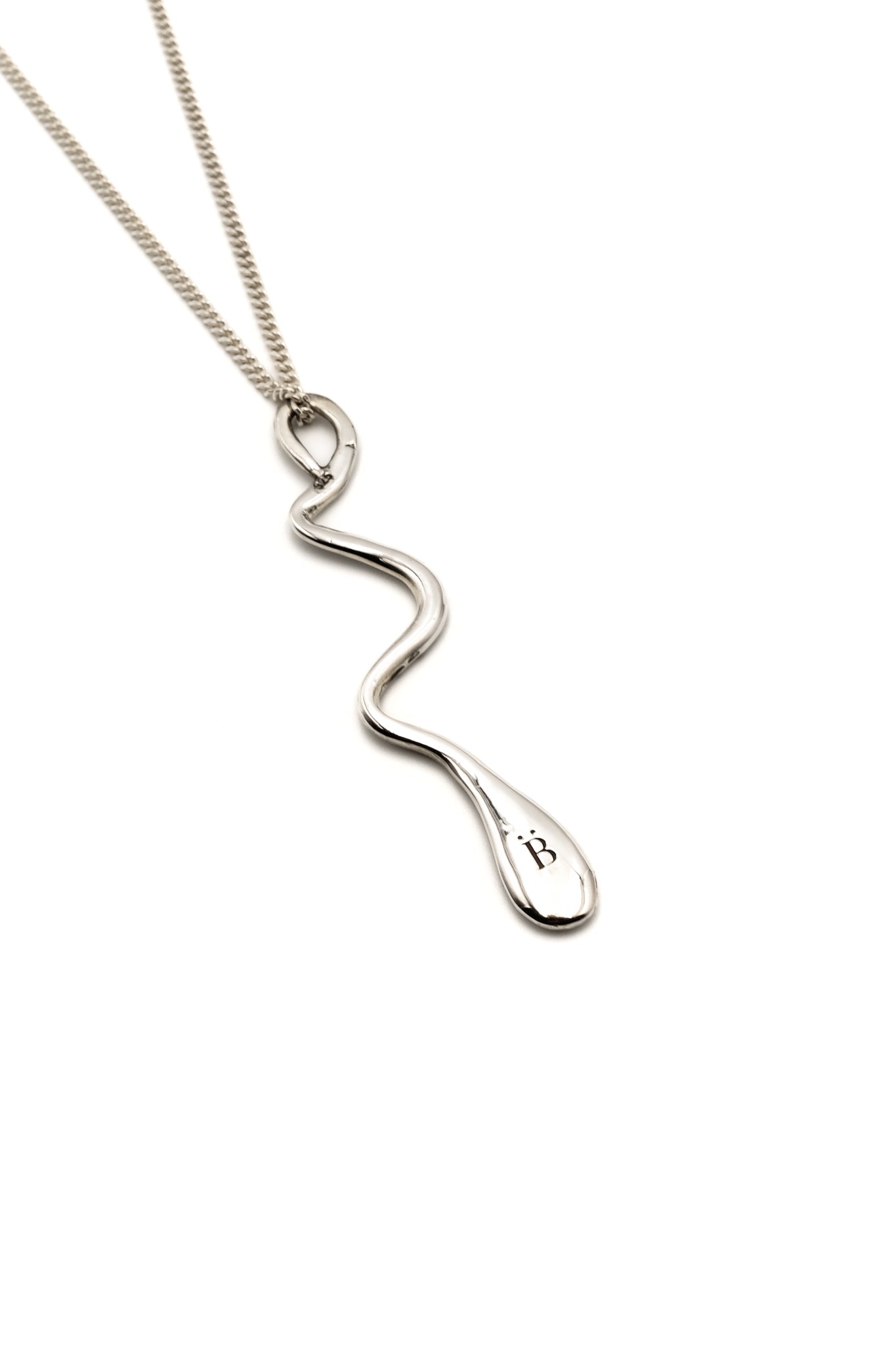 The Generous — Let the Serpent Pendant reflect the abounding ways you share unstintingly. You are generous and thoughtful, utilizing your time and power to enhance your relationships. The snake is an independent creature, so too do you find a sense of self-liberation in selflessness. Harness the nimble and renewable energy of the serpent to find new ways to give out love – as a snake sheds its skin, so too do you find rejuvenation and amplitude in generosity.
This piece is worn with passion on the end of a chain, like a lucky charm.


Features:
- Handcrafted from Solid Sterling Silver
- Elegant Serpentine Design
- Pin-hole Detailing 
- Comes with 75cm Sterling Silver Chain
HANDMADE
All of our jewellery is handmade from start to finish. We value the connection between the artisan and the piece, and take pride in continuing traditional methods.