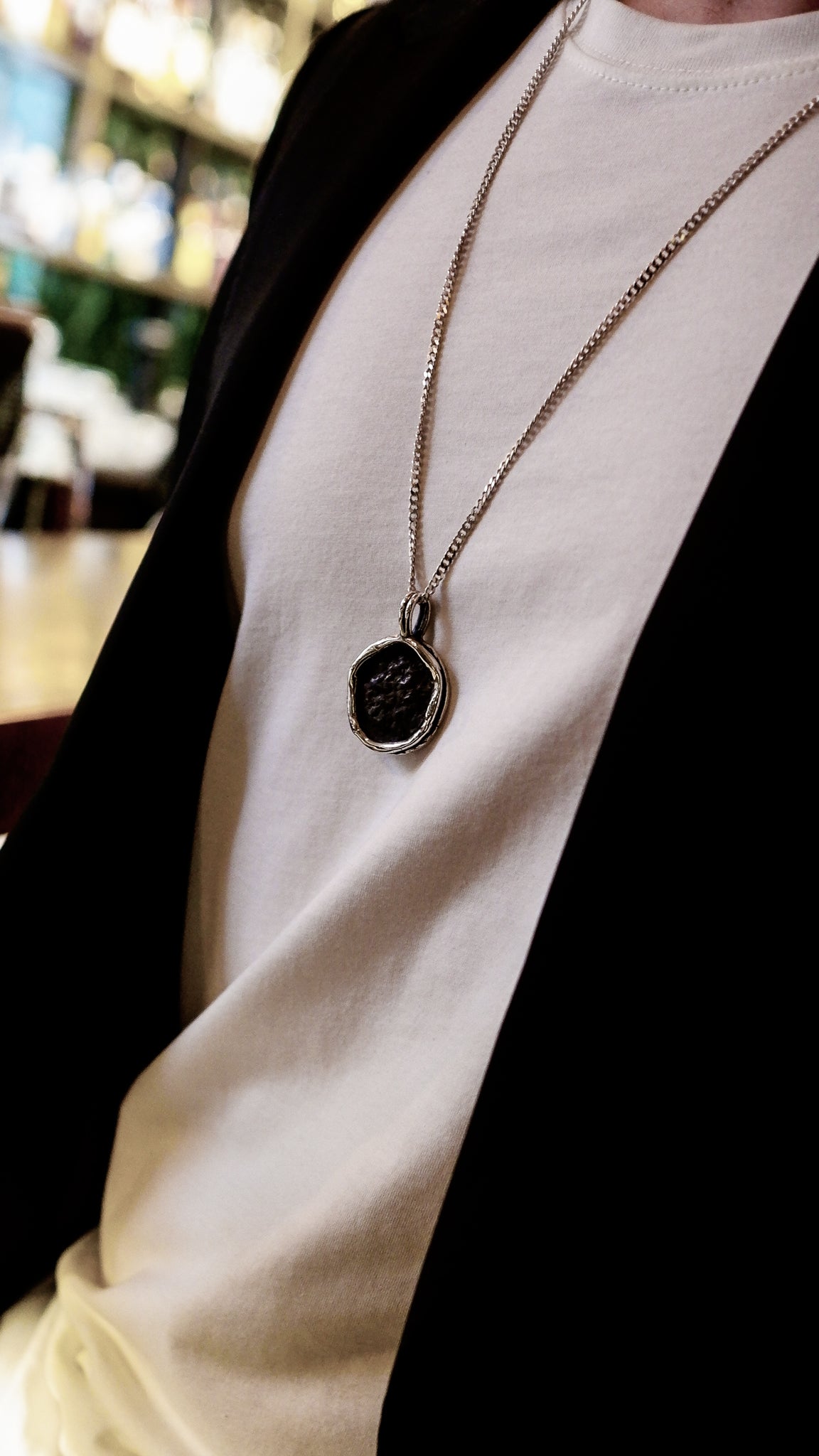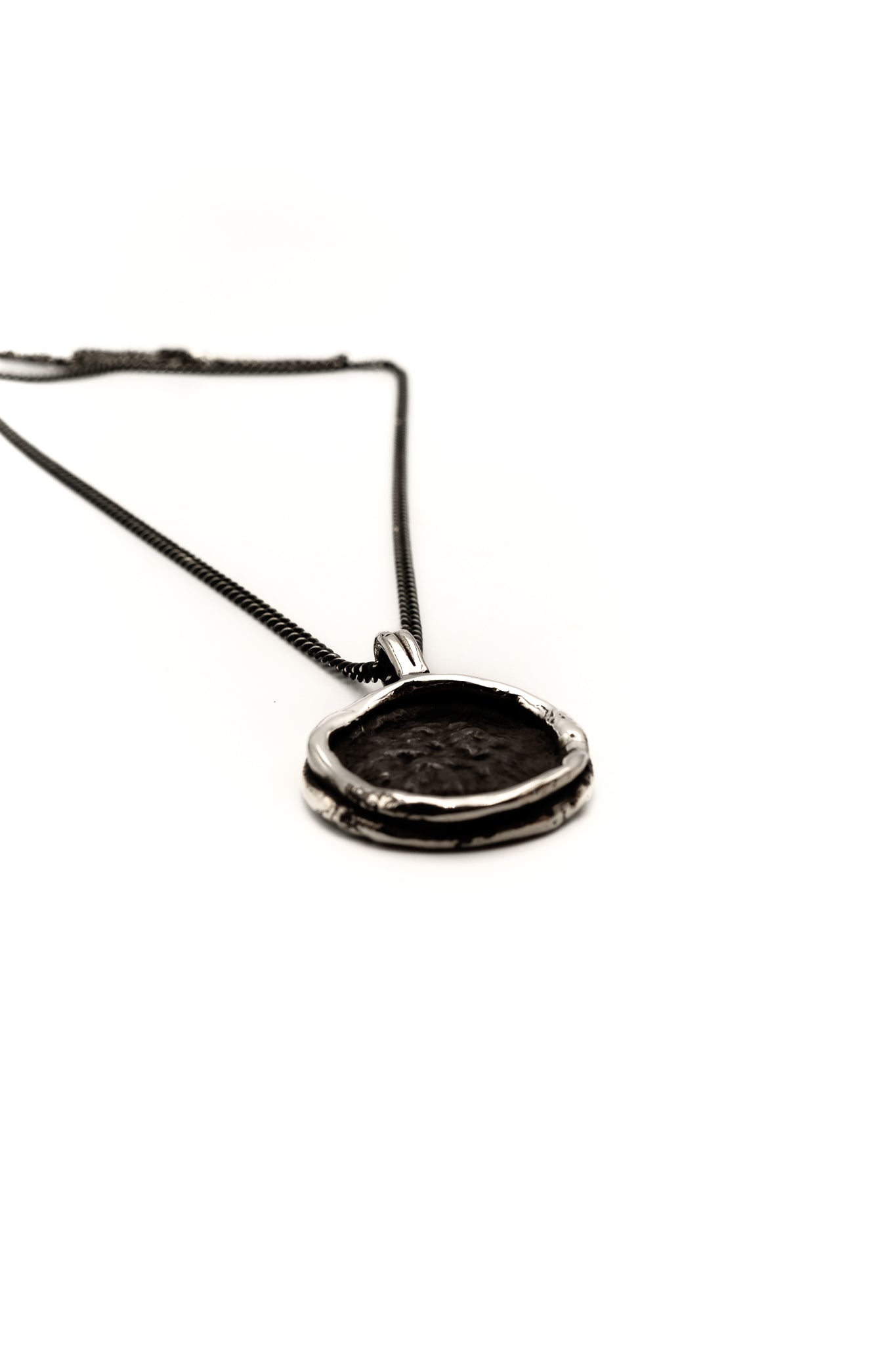 Handcrafted with a sense of fascination for the rare, just as eclipses are. This enigmatic piece evokes the spectacular and sacred nature of the planet we inhabit. A worthy reminder that we are part of a much larger world that is not dependent upon us.
Features:

Material | Sterling Silver with Sterling Silver Chain
Weight | 39.7 grams
Dimension (L x W x H) |  45mm x 30mm x 5mm
HANDMADE
All of our jewellery is handmade from start to finish. We value the connection between the artisan and the piece, and take pride in continuing traditional methods.