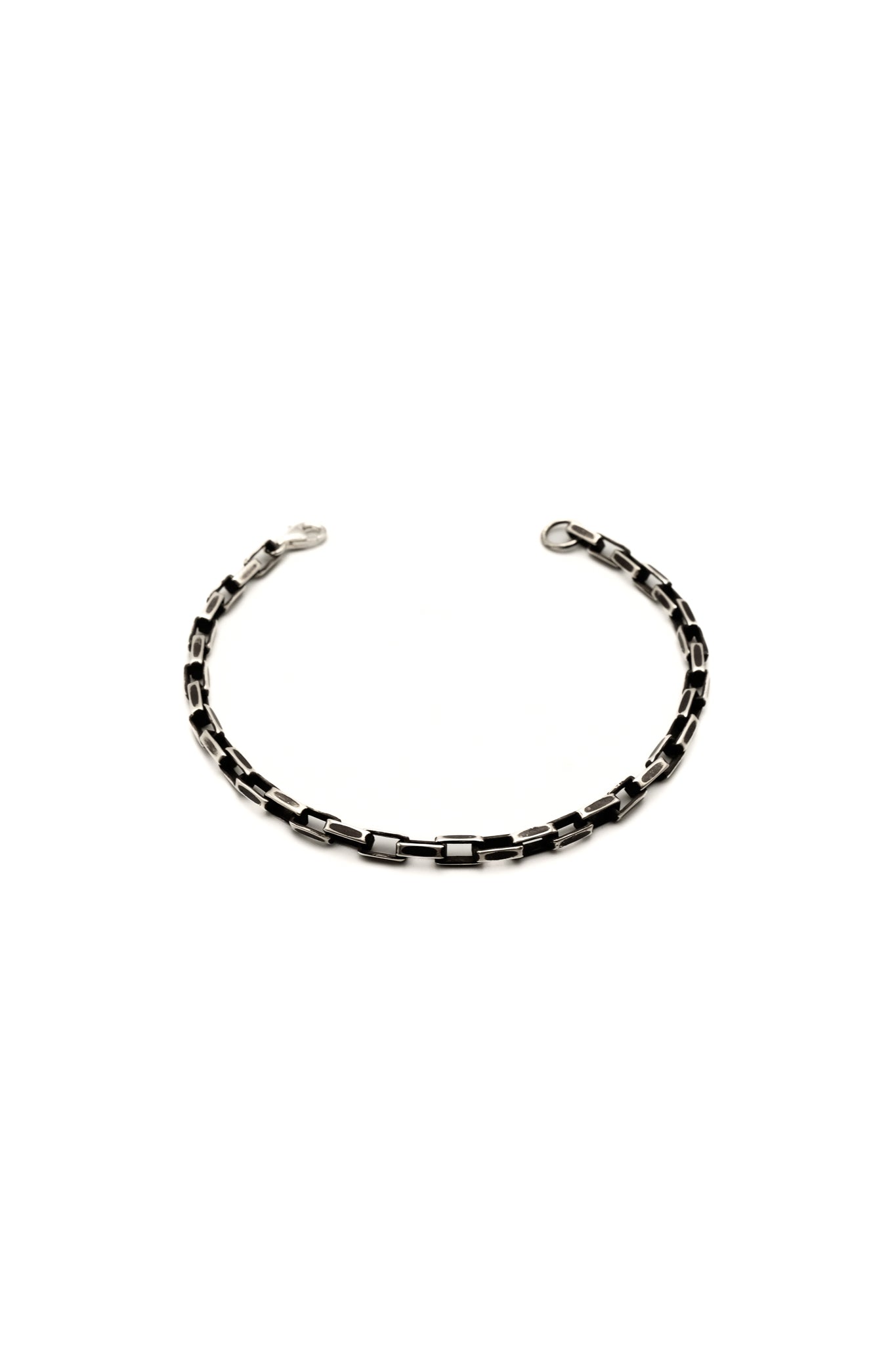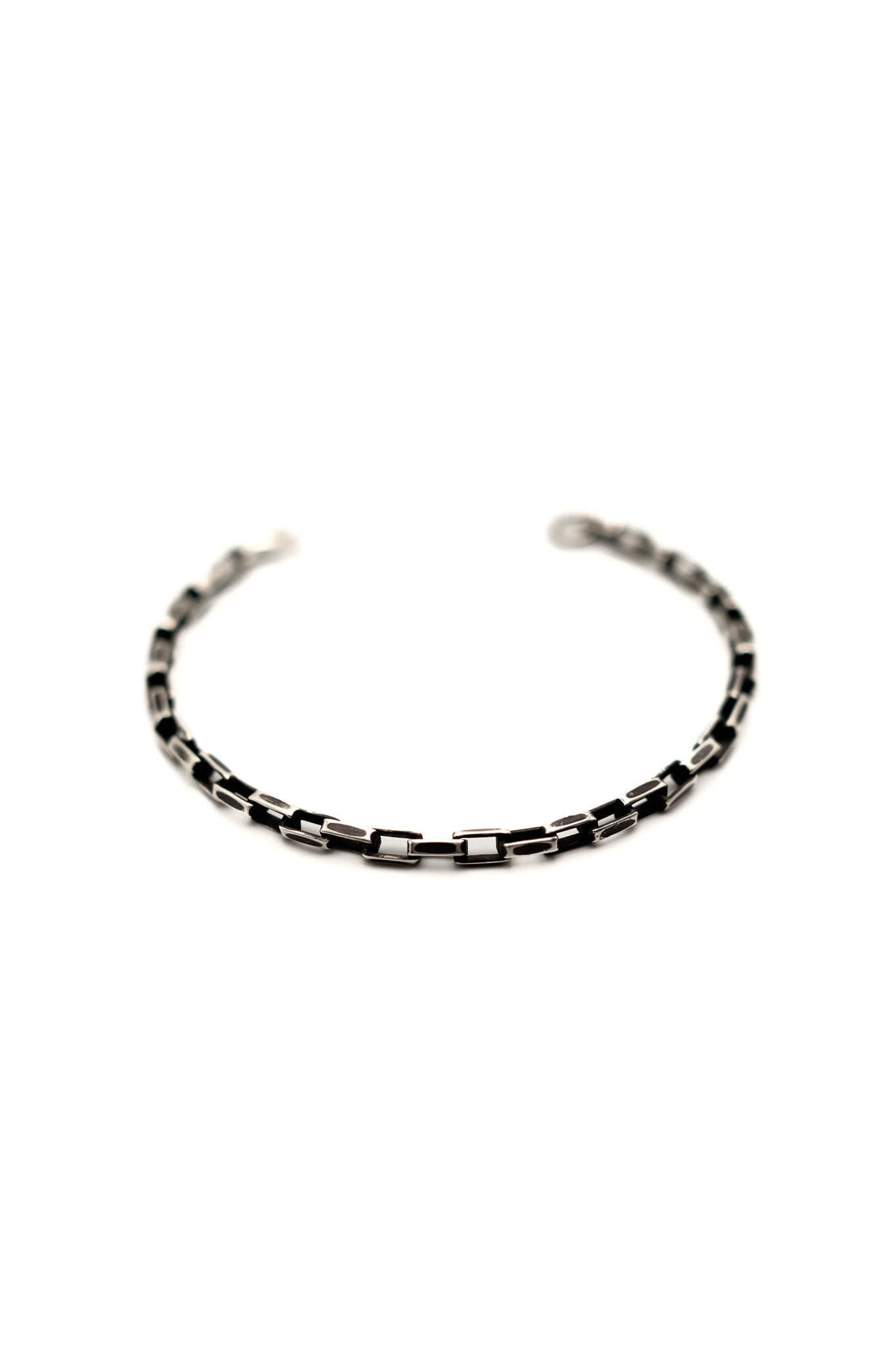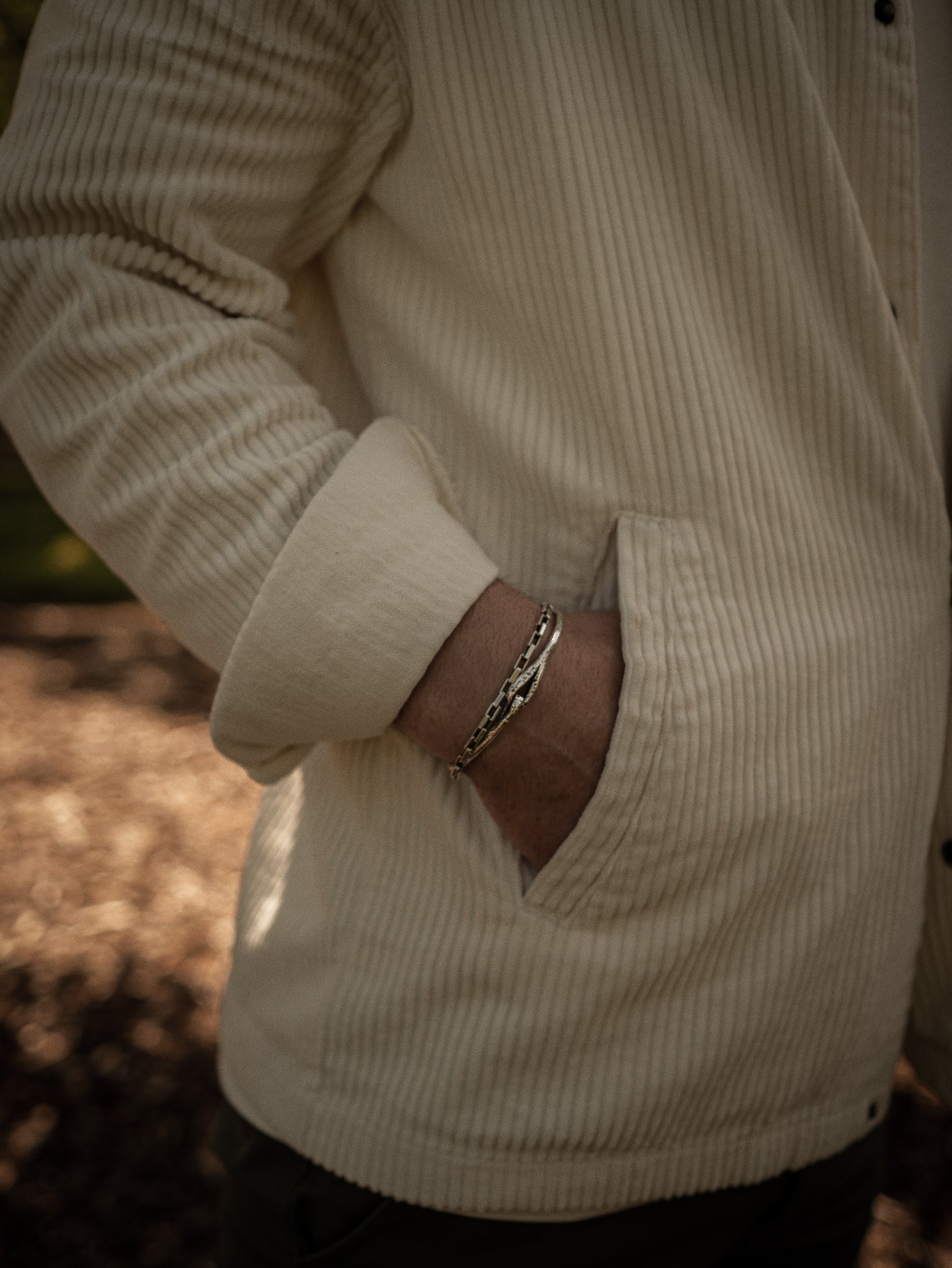 Handcrafted using 925 Solid Sterling Silver box chain, featuring an oxidised finish for an exquisite combination of rough and luxe.
Features:

Material | Sterling Silver
Weight | 7.75 grams
Dimension (L x W x H) |  200mm x 3mm x 3mm (L/ 20cm) 
HANDMADE
All of our jewellery is handmade from start to finish. We value the connection between the artisan and the piece, and take pride in continuing traditional methods.