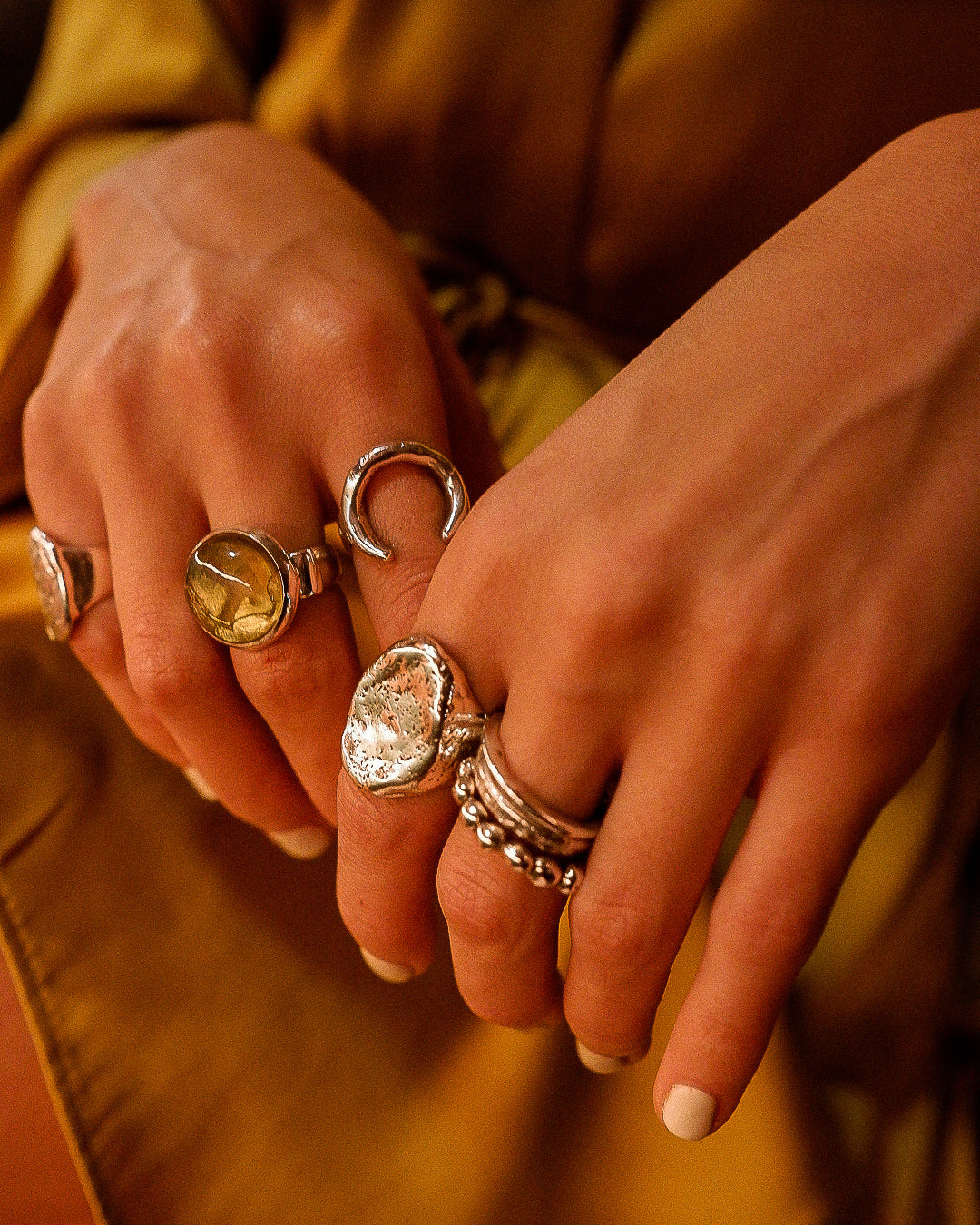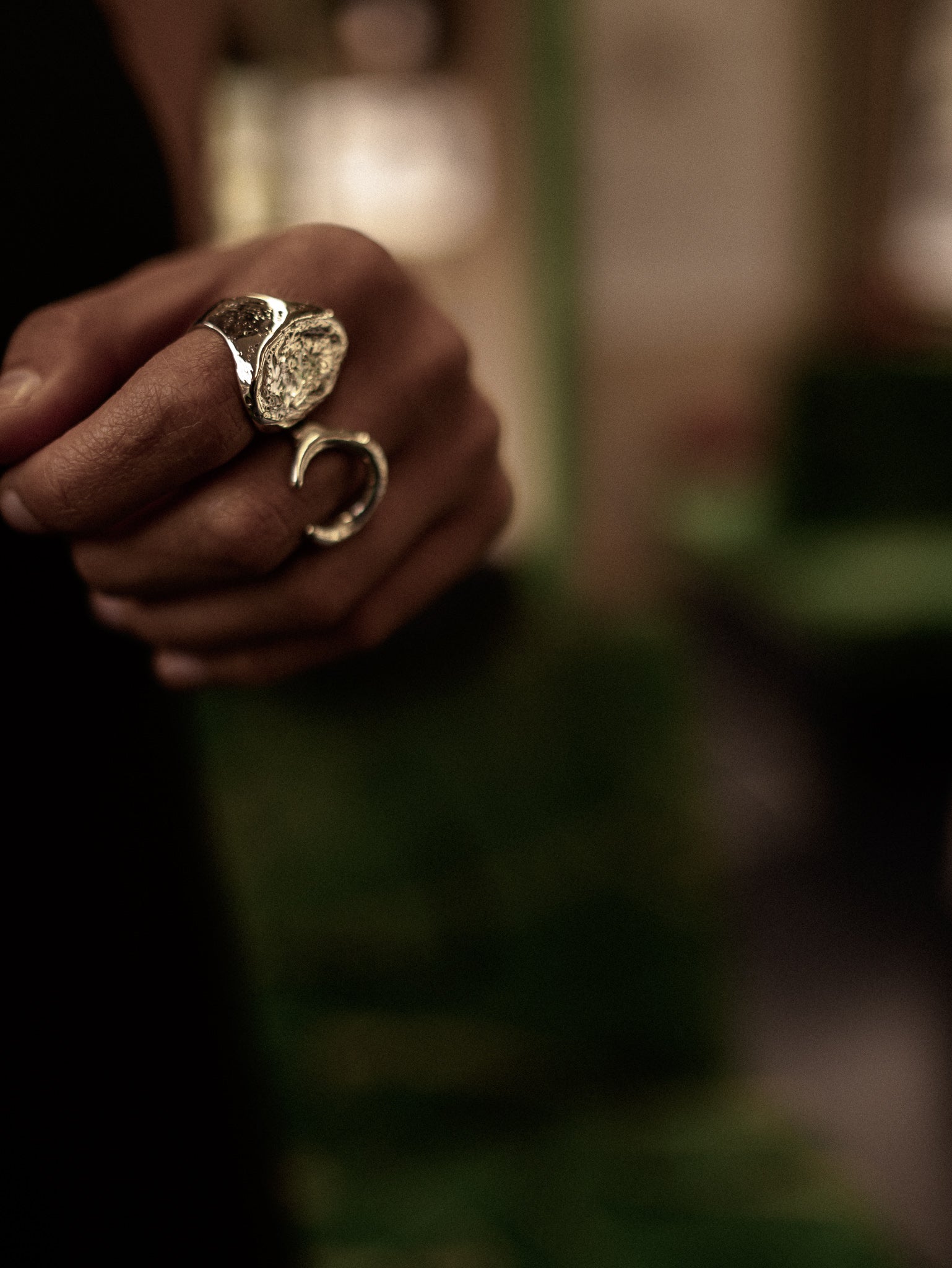 The Adventurous — A shape as unique and fearless as you, The Medallion Ring is for the daring and adventurous souls. Embrace boldness and conquer fears with this piece. Tackle challenges with creativity, drawing inspiration from the Medallion Ring's unique shape.
A statement of its own, this stand-out piece is a testament to your free spirit and determined will. Pair it with other rings or wear it on its own, The Medallion Ring is sure to be every bit the hero, that you are.


Features:
Material | Sterling Silver
Weight | 14.7 grams
Dimension (L x W x H) |  25mm x 20mm x 22mm
HANDMADE
All of our jewellery is handmade from start to finish. We value the connection between the artisan and the piece, and take pride in continuing traditional methods.