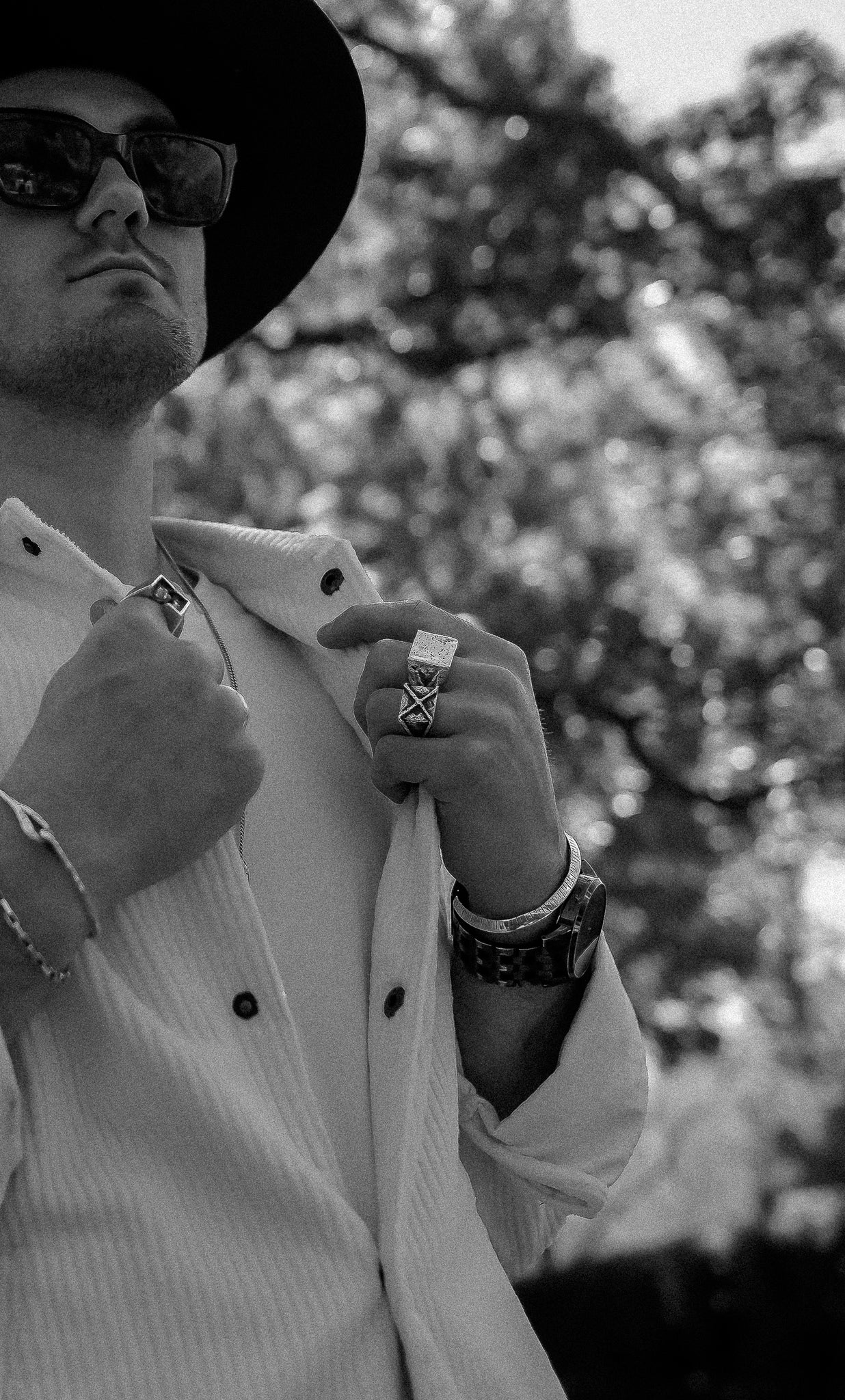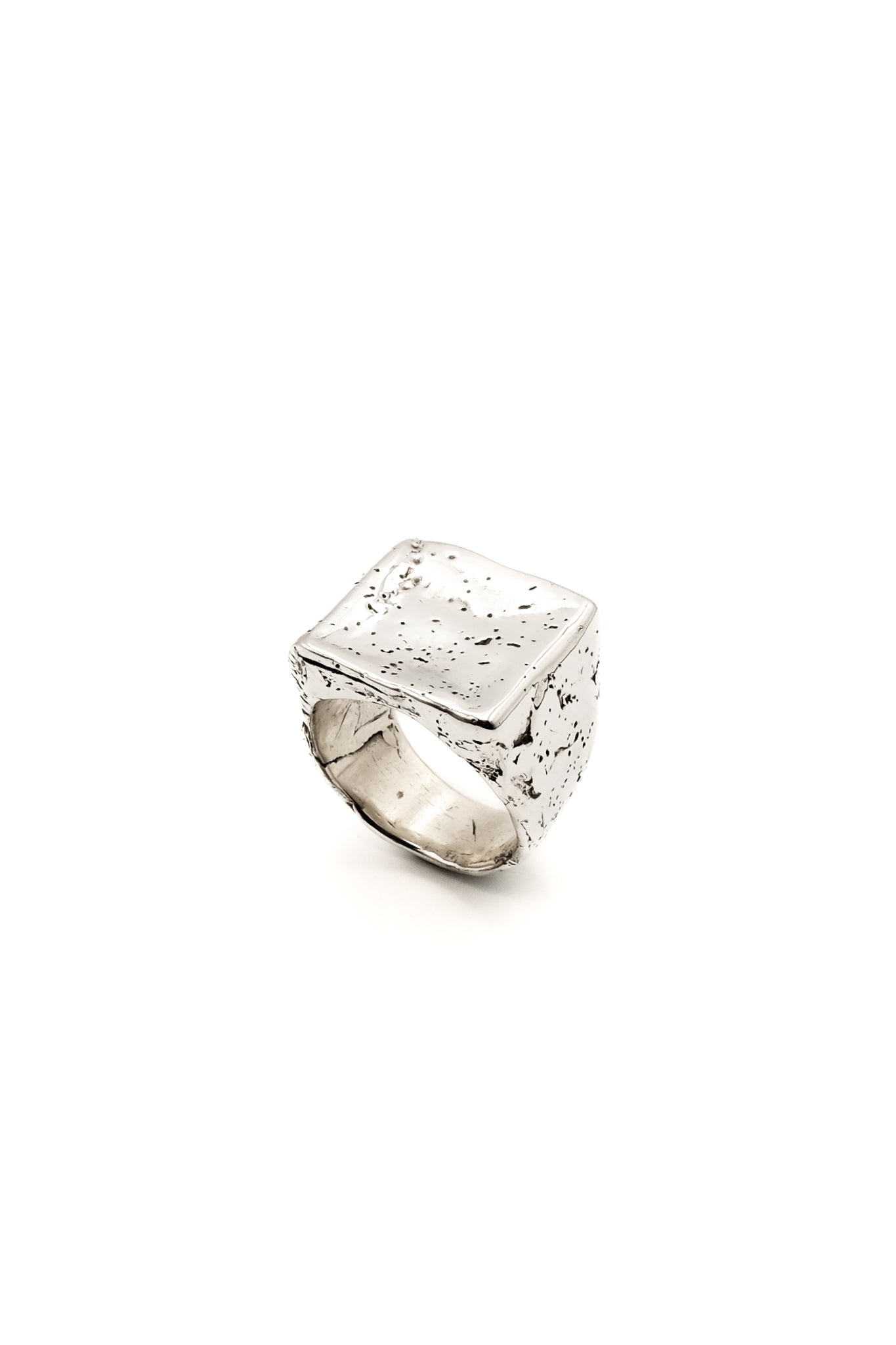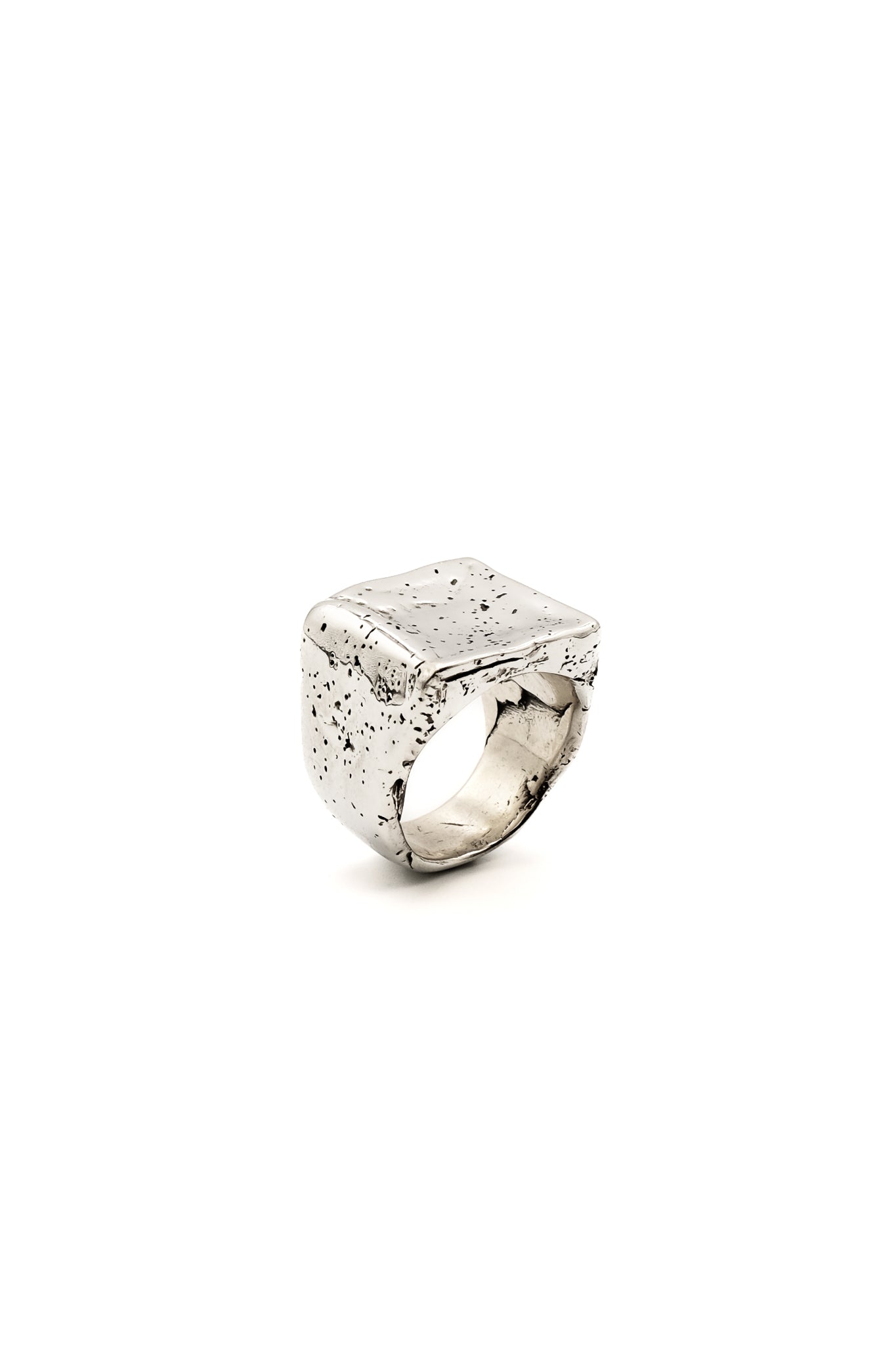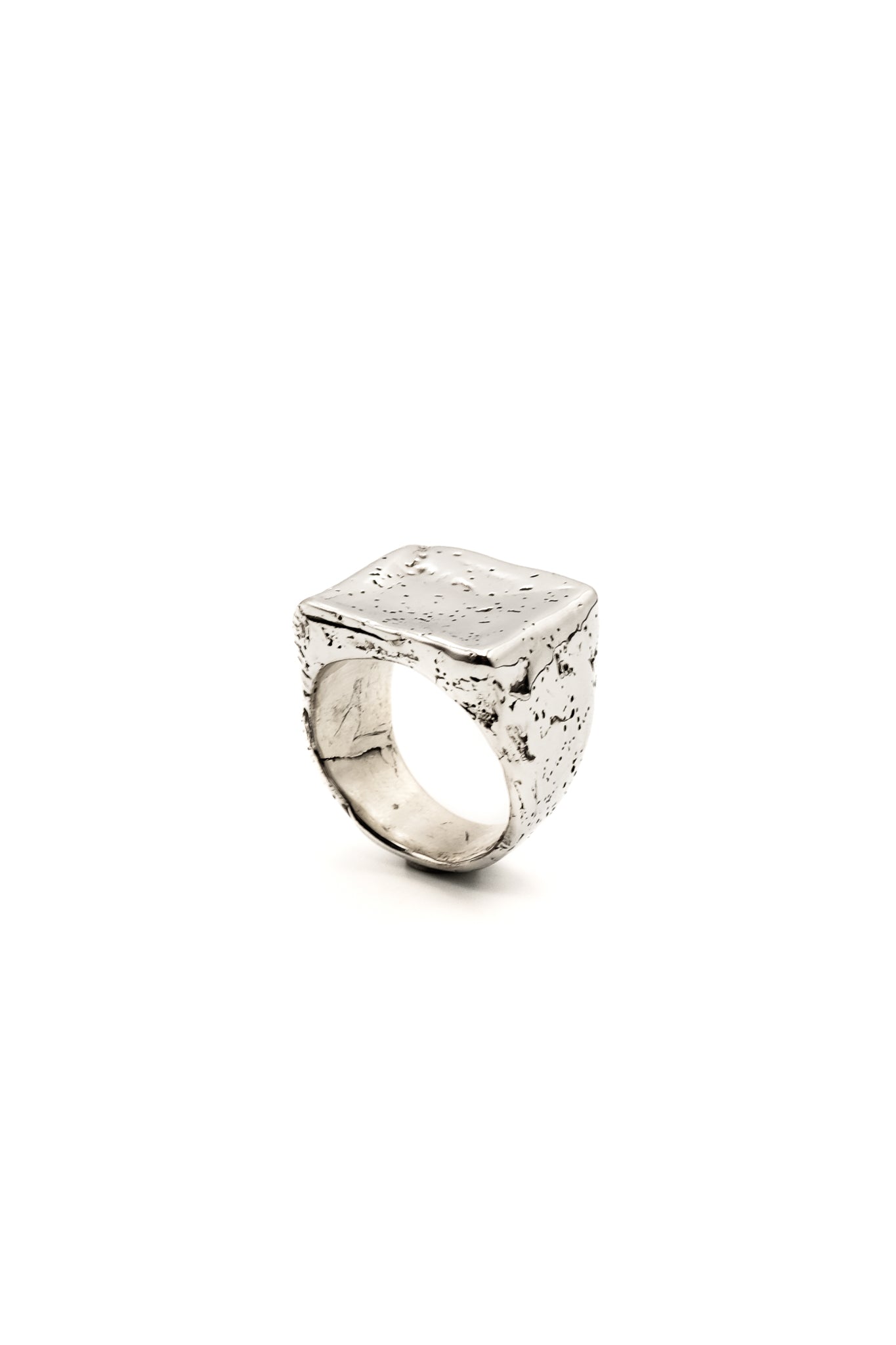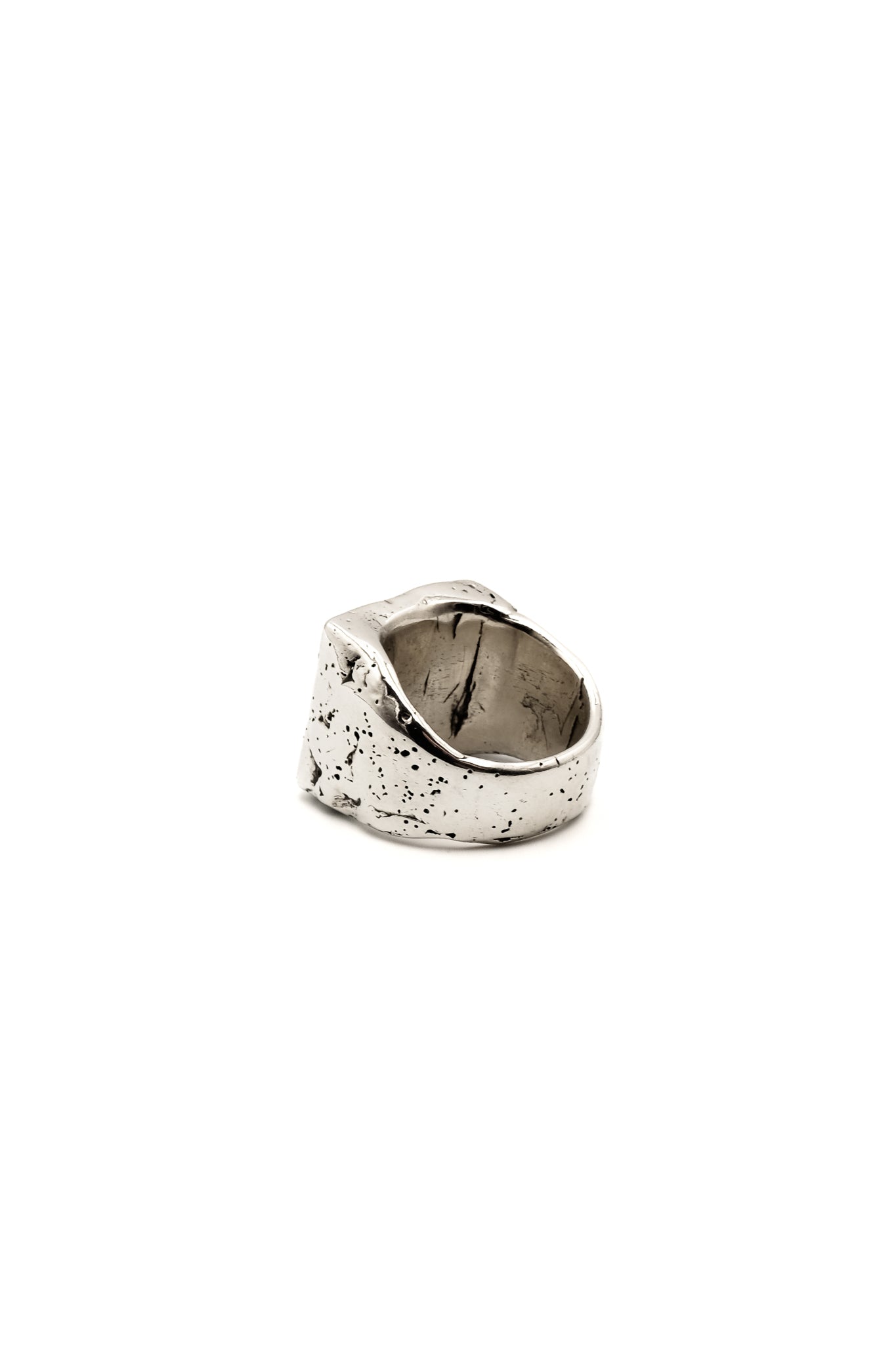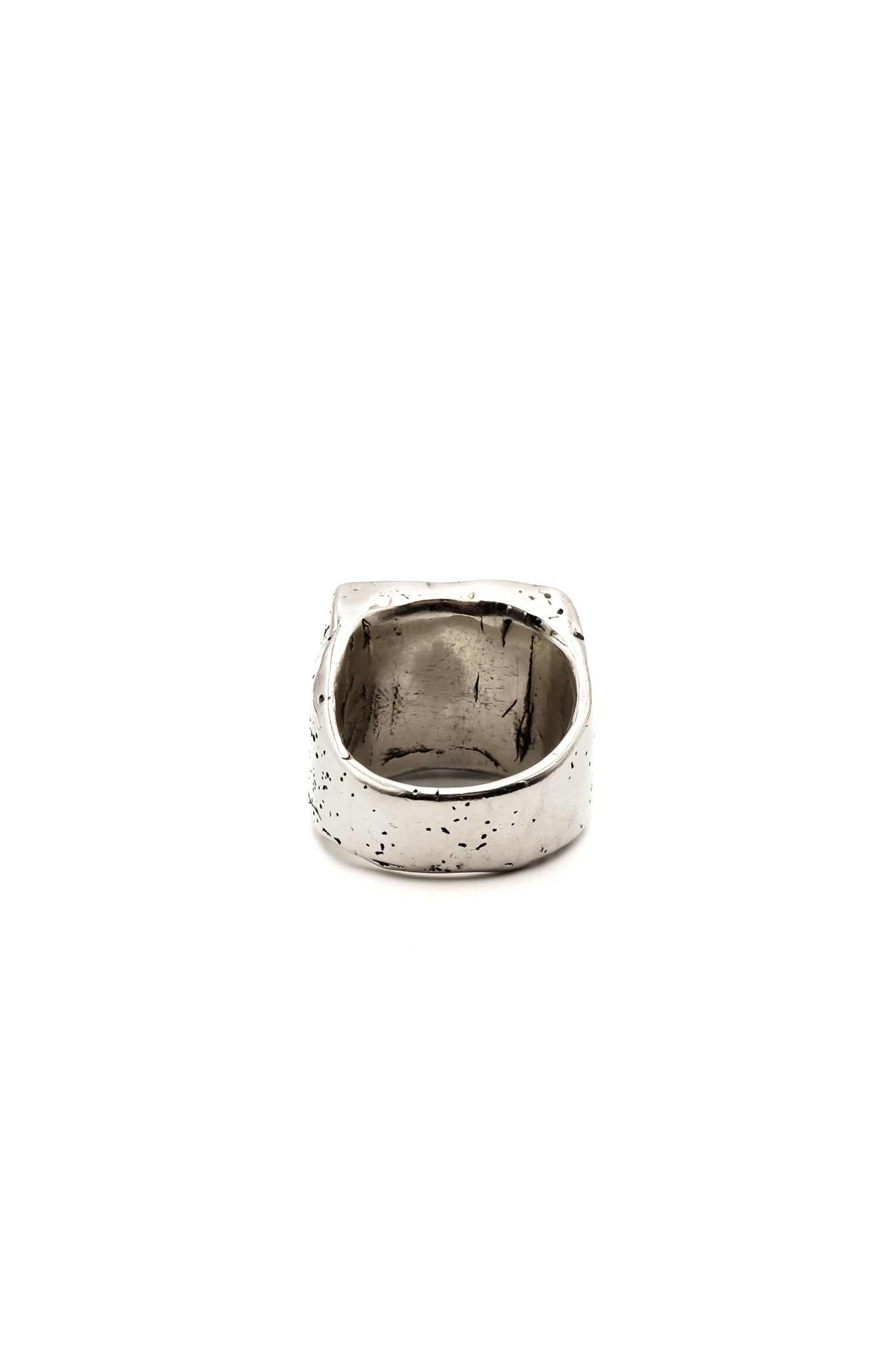 Emperor Square Signet Ring
This powerful ring features an Emperor motif, crafted from solid sterling silver. The intricate pin-hole features give the accessory an ornamental and symbolic look. Make a statement and express your style with this classic Emperor Ring.
Features:

Material | Sterling Silver
Weight | 35.9 grams
Dimension (L x W x H) |  25mm x 20mm x 27mm
HANDMADE
All of our jewellery is handmade from start to finish. We value the connection between the artisan and the piece, and take pride in continuing traditional methods.